Key
Info
Petropavlovsk PLC Web - www.petropavlovsk.net
Tel - 74953802810
Next Reporting Date - 28.03.2018
Pioneer Petropavlosk Mine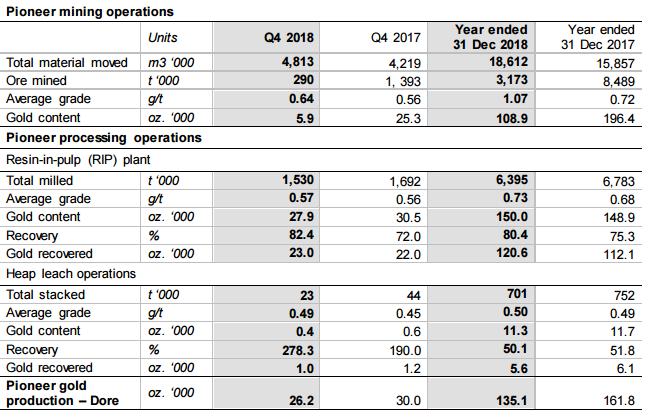 Pioneer remains Petropavlovsk's flagship asset with the most significant exploration potential.
Albyn Petropavlosk mine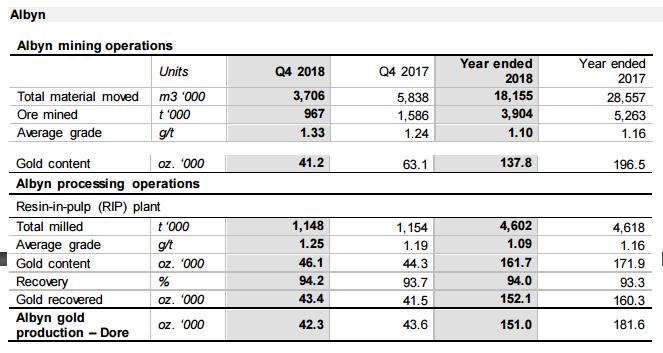 Albyn is Petropavlovsk's largest producing mine and has a 100% non-refractory Resource base.
Malomir Petropavlosk mine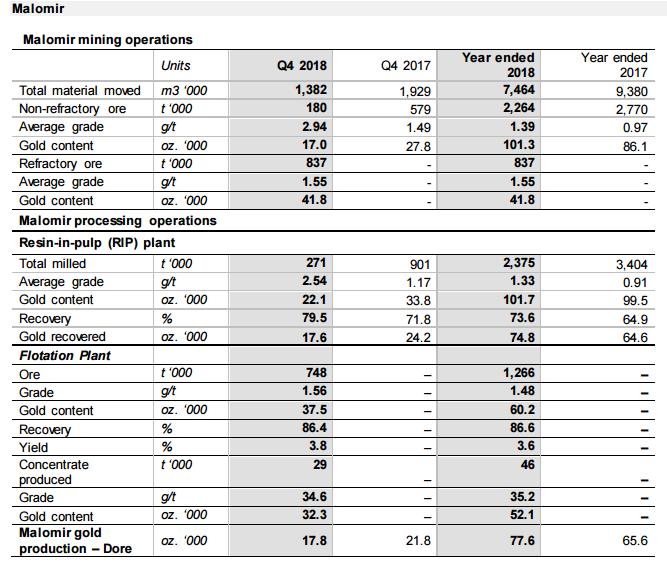 Malomir is the Group's largest asset by Reserves and Resources and with c.90% refractory ore Reserves will be the main source of concentrate for the future POX Hub.
Pokrovskiy Petropavlosk mine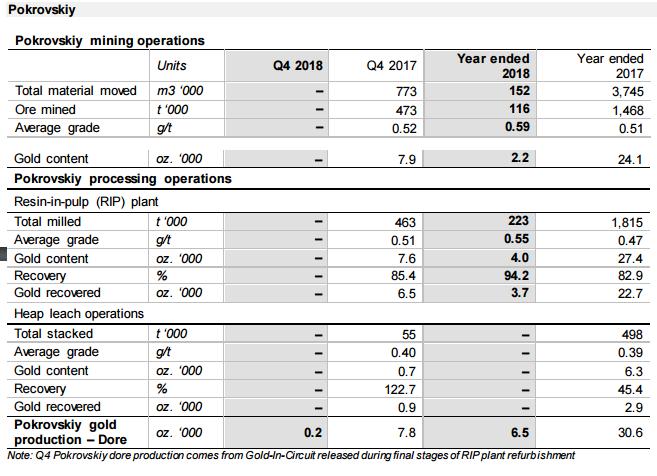 The Group's oldest mine, Pokrovskiy is at the end of its operational life and is in the process of being converted into a key POX Hub site.
Summary of Petropavlosk Production Update
Total gold production for 2018 was 422.3Koz, in line with the Company's guidance of 420 – 450Koz whincluded gold in concentrate
Basic Financial Model for Petropavlosk Gold