About
Independent Investment Strategy since 2013...>
Company Presentation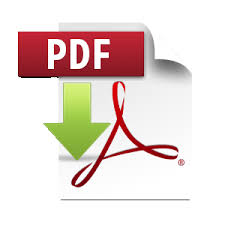 Midlincoln launches summer traineeship program.
Please, apply with CV or short written request at research@midlincoln.com
Products
Alerts /Monday Weekly /GEMs Portfolio of stocks/Strategy Ideas vote/Morning Meeting/Datamine/ Charts/Country Currency Book and Ideas
Country/Currency Chart Book and Ideas
Midlincoln in the news
Ukraine Election Brings Market Triumph for Bonds: Russia Credit
Deposit Insurance Fund gets additional 2 bn$ for Crimea
Wall Street's Ties to Putin Threatened as Sanctions Bite
Ulyukaev wants to speed up privatisation
Russian Central Bank is up for reorganisation of regional structure.
Masterbank mess could help Sberbank to get hold of infrastructure
Retailer Metro is moving closer to Moscow Exchange
Boeing 737 Crashes in Russian City of Kazan, Killing 50
Midlincoln View
Russian oil and gas sector, avoiding toilet paper shortage
it's not yet obvious, but developments in the Russian oil & gas sector such as emergence of state oil and gas companies, growing importance of Gazprom and especially of Rosneft could lead to further disbalances in Russian sector economics.
My favorite research piece back from 2011. Written following Emelianenko Monson fight and all the booing. Hugely timely notice of upcoming trouble.
Is Russia on the Path of Becoming a Frontier Market?
The same topic again - venezualisation of Russia.
What thoughts come to your mind when you hear that the key founding shareholder of Russian social network "Vkontakte" has been accused of ....
Looking for the Center of Financial Mass
If you try to estimate where the current center of financial mass is as a point on the surface of Earth — a weighted average of geographic coordinates of various stock exchanges weighted by the value traded at those exchanges — it's 34.7 degrees of northern latitude and 23.9 degrees of eastern longitude. ...
The world so far looks somewhat similar to last year. Most factors affecting the business environment and financial markets are similar to last year's. Global economic growth ...
Trends for 2012 and 2013 | The Moscow Times
In a world pictured as a big village, a country is probably pictured as house. Just like an old house, with its known and unknown problems, with parts undergoing renovation and new construction and parts where constant ...
Pussy Riot Verdict, What will the market say?
Market will most likely be negatively affected by the sentence (read this article in Russian or translate)...
Privatization of the Pension System Delayed
In the ongoing discussion on the future of the Russian pension system's reform, some officials are offering to cancel investment or a private component of the pension and to retain only the basic component guaranteed ...
Trends on the Russian M&A Market: Theory vs. Practice
The start of 2012 was pretty gloomy for M&A bankers; 2011 had just finished on a very uncertain note, and politicians in Europe were unable to ...
Read or translate this article which is in Russian on former VTB buyback
Will Fast Russian Companies Ever Emerge?
In 1999, we saw the economy strongly shifting away from oil and gas toward industrial and service sectors. Import substitution boomed, local production flourished, Internet businesses started ....
New IPOs Get Squeezed by the Size of Gazprom
First, I want to highlight the following statistics: Russia has only 26 companies in MSCI Russia index vs. MSCI South Africa 50 companies, MSCI India 73 companies, MSCI Brazil 78 companies, MSCI South ...
History of Russia's IPOs as Reflected in the MSCI Russia Index
Russia's stock market evolution is difficult, but the progress is unpreventable. It is reflected in the changing composition of Russia's benchmark MSCI Standard index, which spans 90 percent of Russia's .....
Built in 1970 under Prime Minister Kosygin, AvtoVAZ played a major part in the collapse of the Soviet Union and is still a problem.
The Last Convergence Attempt – State Firms Must Focus on Profit and Dividends
Russia was on a straight course to liberalization of its property, when in the middle of the road it realized that property liberalization should be delayed and for a .....
There are all kinds of small business owners in Russia. Some of them operate clubs and restaurants, some run Western-style advertisement, IT or legal consulting business
The Future Landscape of the Russian Stock Market
The crisis will fade away one day. On that day, companies will start forecasting year-on-year earnings growth instead of growing declines. The stock market will survive, but its landscape is likely to change significantly.
Boosting Russia's Export Trade
When the crisis cracked down on the Russian economy last November -- the first remedy suggested by most of the economists was a diversification of economy.
Alchemists Sought Philosopher's Stone, Investors Prefer Gas
The stock market is all about information. Information and news are intangible things, like gases, in the air or space around us, mixing with other gases, changing their pressure and spread...

Weekly Publications
Full product set is only available to clients and subscriber
June 19/2014 World Cup versus World War
Markets are less important for the next 3 weeks. Despite that it feels overall horrible and scary on global markets as US is prepared for further withdrawal from stimulus. Europe is in comatoze economic crisis chasing figments of growth. China is balancing on the edge of and is pushed into currency wars. India and Brazil are choking on stagflation.
July 11/2014 Charts and Datamine
Portuguese bond yields rise / Portuguese Equities Fall/OIL Price Technicals Point UP / Gold Price Surges on ME Instability /
ML GEMs May 27 Portfolio Performance
Since Last rebalancing on May 5 we have done well in Brazil, China and SA and SK. On a relative terms Brazil and China. We have been less successful in Russia and India universes
Since inception on Feb 3 our strategy yielded good results in absolute terms China, Brazil, Russia and South Korea. On the relative basis we are doing better than benchmark only in China and Russia. We are doing OK in South Korea, but we are doing poorly in India and Turkey. And we still underperform by c.13% to MSCI GEM benchmark on relative basis.
Midlincoln Weekly May 26 - Econ/Politics/Stocks etc.
Russian Railways paid billions to secretive firms../A state-owned rail giant, run by an old friend of President Vladimir Putin, has awarded vast sums to contractors who disguise their ownership, a Reuters investigation has found..../Russia's botched hospital operation .../Medical project helped fund 'Putin's palace.../kraine must work with Russia: President candidate/.../Russian Prime Minister Medvedev Visits Crimea/.../Competing Visions for Russia's Economic Future/.../UPDATE 2-SocGen keeps faith with Russia investment/.../Actually, Russia's Population Isn't Shrinking/.../Russia-China Natural Gas Pipeline to Create New Global Price .../.../Lukoil Gains as Putin Pullback Eases Tension: Russia Overnight/.../Ukraine Crisis: Russia Debt Insurance Spikes to Three-Year High as .../.../ Or http://www.midlincoln.com/testjs/Countrypres.php?v=INdownload a PDF file for Russia
Iron Curtain Line for Russian stocks
Some signs of Chinese property bubble start bursting
Turkey focus on investment helps to heal wounds from shocks quickly
Key resistance for Indian stock market broken
Trubistan - To the East of Byzantium
3 Chinese stocks that were down over 50% this year are up 200%+ in the last 5 years
Thailand stocks -pretty cool despite coup
Notes From Midwest - Some gas for your sweatshop May 21
Now finally Russia is in long term gaseous relationships with China. The deal that took almost 20 years has only become possible amid Russia's route with europe and the west and that was probably the lever that made the deal possible.
From our point of view - Gazprom's CEO Alexey Miller for long time has been opposing the deal with China as he was concentrating on gas supplies to 500 mln europeans. Europe was Miller's key focus as he did not want to look anywhere else to sell his gas. The pricing issue was only an excuse for Miller to delay an agreement with China while he was focusing on building north route to Europe and preparing for south route.
Notes from Midwest -- Russia, Turkey, US search for transition of power mechanisms May 15
Current leaders in Turkey and in Russia came to power at approximately the same time, with the same sort of support coming from the US and from the US oriented elites. They both stayed in power for over 10 years, while it looks as if US examining power transition strategy for both leaders it used to support as fragile democratic institutes are at stake in both countries.
A glance back, shows that US always supported current Turkish and Russian leadership ever since the beginning.
Midlincoln GEMs Rebalancing May 6
We generally done okay and inline with our benchmark MSCI GEM Index, posting performance of c. -0.3% while MSCI GEM Index decline 0.2% in the same period.
We done well in China, Russia, S.Korea and Brazil where we outperformed respective benchmarks by 482bpts, 296bpts, 145 bpts and 32 btps respectively. We have done poorly in India, S Africa and Turkey
Ukraine releases protesters; Prime Minister visits Odessa after blaze Russia's economy Ukraine situation has altered Russia investment risks -Norway ...Actually, Russia's Population..
Charts and Datamine May 2 Edition
Market is always wrong timing the FED/Gas price volatility is a bad leading indicator/Lower oil price as Saudis ramp up production to meet seasonal increase in demand/Ukraine age pyramid-broken symmetry/Raping of Europe/Ukraine bull markets/Uneasy job to promote Russia/China, Russia biggest underperformers in GEM equities/Spanish yields sustainable?
Overall since inception on Feb 3 we have done well in China and Russia. We have done OK in SK. We have done poorly in Brazil, India, Turkey and SA.
Since rebalancing on Apr 2, in relative terms we have done well in Russia and SK. We have done well in absolute terms
Russian stocks suffered as Yandex, listed on NASDAQ, was attacked by high profile Russian politician with roots in KGB who linked US traded Russian internet company to US secret service. Some say that the motive behind an attack on Yandex is to push US traded company to list shares on the exchange in Moscow. While it is also possible that tycoon Alisher Usmanov, a businessman with closer links to Kremlin then recently sanctioned Timchenko, has been behind the move. Usmanov who started his career as a nominee holder of assets for Kremlin (e.g. he held 5% of Gazprom on behalf of Gazprom itself), owns Yandex competitor Mail.ru. While his recently grabbed another internet resource Vkontakte, while the founder of that service was pushed out.
kraine crisis: US will expand sanctions on Russian power brokers...Arseny Yatseniuk, Ukraine Prime Minister, Says Russia Wants To ......Storm Clouds Strike Russian Economy as S&P Cuts Debt Rating...Ukraine situation has altered Russia investment risks -Norway ......Russia's population up by 800000 since 2010 - statistics...3 risks from the Ukraine crisis...Russian budget
Overall we have done well in China and Russia. We have done poorly in Brazil, India, Turkey and SA
Since rebalancing, we have done well in Brazil and China
We have done well in Brazil and in China since last rebalancing....
Weekly April 23 2014 Sell in May is getting closer. Will the market sell off this time?
Markets are fairly resilient so far this year. Developed and emerging markets are flat overall YTD as measured by Dow Jones and MSCI GEM indexes. While some emerging markets like Turkey and India did pretty well rising c.8% at least in local currency terms.
April 21 Midlincoln Econ and Politics
Russia US vice president heads to Ukraine after fragile truce shattered Ukrainian prime minister: Russia wants "to restore the Soviet Union" Ukraine backlash could result in 0% Russia GDP growth Neptune's Burnett adds peripheral banks ahead...
Apr 18 Datamine Average S&P earnings growth 2Q 2007 to Now the lowest in this cycle. Inflation is zilch. Housing component is highest only since 2008. DM energy stocks is the way to go on Emerging Markets
Weekly April 16 2014 We maintain our positive view on GEMs in the long run this year and also maintain our cautiously positive stance GEMs in the.
Econ Politics April 14
Hi, this is a initial stage version of our integral country product. It is still in the development mode - but we decided to flash the first version. Please click on links below to go to respective country...
April 8 Weekly- Emerging Markets strength at test
Mood is still upbeat on emerging markets, while Russia due to its ambition in Ukraine is seen as a drag. Investors therefore are likely to focus their attention elsewhere e.g. on Turkey and Brazil.
Apr 4 Datamine
Ignore ADP/ Australia Stock Rally Shows China Link / Spanish Yields Approaching US Treasuries/ Cash Kings Get Richer / Irone Ore Prices Down 18% YTD / This rally is compared to 1982 rally and 1987 crash
April 2 Portfolio Rebalancing
Russia New Shorts Rusal /NovaTek OAO Old Shorts FGC UES JSC/ Inter RAO JSC/Rostelecom Removed Shorts RusHydro JSC /TMK OAO
Russia New Longs Tinkoff CS /Mobile Telesystems OJSC Old Longs Gazpromneft/ Severstal OAO/ Moscow Exchange/ Removed Longs Yandex/MMC Norilsk Nickel OJSC
April 1 Out of developed and into emerging markets
Markets are cheering as Russia decided to give Crimea back to Ukraine. While warren Buffett decided to lift its ban on investing into Russian stocks and bought some Rosneft.
But one a more serious note, it does look that the trade out of developed and into emerging markets stocks is gathering force.
March 26 Okay we have Vladimir but is there new Ruric
We reinstating our positive view on GEMs in the long run this year, after a period of volatility, while we take cautiously positive stance for GEMs in the short term. At this point it looks like Russia did let Ukraine go and join Europe while it got Crimea instead.
US and European sanctions that put on the list people from Putin's inner circle, though painful for these persons, do not matter much for Putin, and the rest of Russia, especially given that people affected have been targets of internal power struggles.
March 24 CRIMEa shift - Oligarchs no longer needed From the start - Putin was building an empire out of Russia. While his empire building was resting not on military might but on the creation of loyal elites. Putin had to create his elites in a fairly short time span. Corruption was an obvious way to aid elite creation under time pressure.
20 March Econ Politics
his is a first version of our integral country product. It is still in the development mode - but we decided to flash the first version. Please click on links below to go to respective country page or...
March 13 Nagorno-Crimea Region
Investors don't want to bet on what Putin is likely to do to Ukraine move in his army or not. They'd rather move their money out and bet on who is it going to be in WC finals Brazil, Argentina, Germany or Spain.
Mar 3 Russia - Ukraine fallout can open Europe to central asian, middle eastern and US hydrocarbons.
No doubt that timing of the events in Ukraine had been planned to coincide with olympic games. It might be that Putin reaction to the events on Maidan after Olympics has also been anticipated.
Putin decided that he can use the moment to take over Crimea a tiny peninsula in black sea - an ancient port, enclave of Russia during Soviets that was granted by Khrushchev to Ukraine in 1960s.
But the price might be to high for Russia. Putin might be manipulated into the route with Ukraine that will cause Russia significant loss of the hydrocarbon market share in Europe, that will be substituted with new supply.
Feb 23 Maidan Victory - The end of the Stalin's Soviet Project – Return of Leon Trotsky's Permanent Revolution.
Granada, Granada, Granada... This poem so familiar to every Soviet person, for its very musical 2 beat amphibrach, which at times ascends into 2 beat accentual verse so popular in English nursery rhymes, Mikhail Svetlov wrote in 1926....It has nothing directly to do with events in Spain. It was written 10 years before the outbreak of the civil war in Spain, and only distantly is connected to the Spanish civil war....While most of the text is cryptic...
Feb 17 Economist Futurist Cover
Emerging markets are stabilising as their central banks are coping with pressure.
India, Brazil, Turkey have managed to stay very close to the curve and moved in due time when pressure on currency mounted and inflation surged.
Russian CB is slightly behind, unable to move aggressively on rates afraid of sinking the banking system.
Feb 11 Could emerging markets state companies' debts be like subprime
Emerging market normalisation is likely to continue.Things are slightly calmer on the emerging markets this week. Emerging markets have halted free fall. Turkey rebound, Brazil inflation and ECB sticking to low rates policy has been a source of optimism for GEMs. Russian markets were additionally supported by Oilympics that despite lots of criticism proved so far a success.
Feb 3 What if BRICST become PIIGS
What if the time has come and emerging markets are going to pay for developed market crisis?
Years of printing of dollars, euro and yen helped to sustain crisis in the west. But soaring EM rates, depleting GEM reserves and depreciating currencies signal that emerging markets could end up picking the check for DM normalisation.
January 27 Ukraine, second buying opportunity far away
In Russia stocks of exporters are somewhat supported as ruble succumbs to dollar but domestic stocks are under pressure. Turkey is still in pain as graft scandal still on.
South Africa shares are weak as gold, platinum prices down and strike is planned for Platinum belt. Indian stocks are weaker ahead of monetary policy meeting while steel stocks are unfavored and IT stocks decline.
January 21 Mildly positive start
A year did start slightly mad with record cold in the US, Maidan square in Ukraine turning into Tahrir, US Navy Ships pooling towards Sochi to insure security during olympics (start Feb 7)., Bangkok is under emergency rule on protests and Zimbabwe's Mugabe is very old and is likely to give up his power eventually.,
January 13 Looking for possible GEM returns on macro
We start examining opportunities for stocks in our focus countries.
For investors seeking dollar returns, the best equity risk premiums are for China, Chile, South Africa. For Turkey, Russia and Poland, equity risk premiums are tiny, therefore we expect that stock markets will still remain unpopular vs. bonds. For India and Brazil the equity premium is most likely negative.
January 6 Corruption scandals are holding emerging markets back
A scandal in Turkey, suicide of chief of key state enterprise in China, booing of Zuma at Mandela funeral in South Africa, arrest of the key billionaire in Iran and lots of corruption scandals in Russia where just recently another former KGB general that was supposed to oversee Sochi investing was fired from the presidential administration staff highlight a common problem for the emerging markets - that is middle class reaction to the possible corruption involving state officials and their pocket oligarchs. Corruption scandals lead to political instability and that knocks out bits and pieces from country risk.
December 30 Terrorism shows that Russians have enemies
Russians grief in mourning over people who died in terrorist attacks. There are no answers to the question who is behind the terror attacks. No terror organisation claimed anything openly. Most people link the events to olympiad, but there are other theories abundant including bunch of conspiracy theories.
December 23 Doctor Sends Had-a-cough-ski to Germany for Rehab
Though holidays are almost here, markets are not calm. Holliday week is likely to be not easy for emerging markets.
China is tumbling as short term rates on the rise, investors fear crisis is near.
In SA Zuma booed at Mandela's funeral amid corruption allegations.
Turkey tumbles amid corruption investigation and arrest of Halkbank executives
December 16 Wide diversification ahead of 2014
i think that markets will perform something of a Christmas rally in the upcoming week but in this weekly i attempt to start thinking of our investment outlook for 2014 with full document coming out later.
Investing becomes an odd process. Downgrade by a big 3 rating agency is almost always a buying signal and vice versa. So was the US downgrade in 2011. ....
December 9 Remembering Mandela
In the 90ties world faced 2 huge transformations- fall of apartheid in South Africa and the fall of the Soviet Union. On one occasion Nelson Mandela met with Boris Yeltsin in spring of 1999 in Moscow. Moscow was lying in ruins of asian financial crisis when Yeltsin and Mandela met. wo great revolutionaries of the 20th century met 5 years after the fall of apartheid in South Africa and almost 8 years after the fall of Soviet Union... read more
December 2 LV - Louis Vuitton or Lenin Vladimir?
Russian politicos could probably be even thinking in terms of Soviet Union and Czech and 1968 if other things fail and Ukraine is astray and on its way to Europe.
At any rate if things take longer than Sochi Olympics, Russia is likely to become far more aggressive with its pressure in Ukraine.
The consumers sectors are also under pressure as giant Louis VuItton suitcase installation is removed from red square. Some Russians wonder however what is abbreviature of LV stands for - it might be Lenin Vladimir whose is still rests on red square while Russians still undecided which one to worship.
November 25 Iranian Gold Likely to Press on Prices
Oil price is likely to stay elevated as Israeli keep threatening Iran with the attack amid the country reached the nuclear deal that it will stop enriching uranium of 6 months. Also no new oil supply is expected from the deal while gold sales by Iran could increase.
November 20 We have good news from China, oh sorry, we have bad news from China.
Last week risk was supported by Chinese reform promise and promise of gradual liberalisation of yuan rate and credit rates in china. This week the credit crunch in china is in spotlight as well as actually in many other emerging as well as developed markets where rates are high due to pricing pressures such as China, Australia, Russia.
And if US rates are bound to increase, this will cause lots of leveraged players to go belly up.
November 11 2013 Nothing dies harder than a bad idea
DM stocks are somewhat supported while emerging market stocks are slumping as dollar strengthens, bonds weaken as US economy improves and tapering nears.
Iran deal can be damaging for the oil price, as the last bit of risk premium is knocked out from the price of oil with Iran reaching compromise with atomic energy agency.
European weaker economy as projected for 2014 can put stress again on peripheral parts of europe and Turkey as well.
November 4 2013 Its Europe's turn in currency wars.
Quite intense week in terms of data. Europeans have their say in currency wars this week. The euro is likely to be weaker, dollar stronger and risk appetite slightly smaller.
In Russia its a national unity day, which celebrates an event in history which lead to establishment of Romanov's family. In the course of those historic events, Russians defeated Polish invaders and kicked them out from Russia.
October 28 2013 Oil is devil's shit.
Instead of focusing on discussion of whatever Fed can do on Wednesday i would like to highlight the irony with developing the oil and gas sector in Russia. Staking anything at all on success of developing Russia's hydrocarbons sector could lead to scarcity of toilet paper in Moscow once again.
October 21 2013 Printing continues, default avoided, European crisis is over, China is growing - what else You Need? Another FOMC meeting in focus.
Bunch of stats will be released in the US this week and the next which were delayed due to shutdown. Nominal per capital GDP highlighted for former CIS countries.
October 14 2013 US events unfolding -- what is it a move in currency wars or real default possibility
Its the second week of 3q results season with Google, Goldman Sachs, and Bank of America results coming up. Adding to the disturbance could be the beginning of Detroit bankruptcy hearings on Tuesday. This time, emerging markets are positively highlighted on the back of US debt ceiling debates as well as possible US default or downgrade. The major source of optimism for emerging markets is US dollar ...
October 7 2013 From Russia into Venezuela and Iran
This summer MSCI announced its decision to reclassify the MSCI Qatar and MSCI UAE Indices from Frontier Markets to Emerging Markets and the MSCI Morocco Index from Emerging Markets to Frontier Markets...
September 30 2013 Possible US Debt Downgrade, Putin's fifth term and lower oil price
Turkish stocks looks especially well set if oil price declines, but global growth will feed through into emerging markets. Investors are likely to be picking up Turkey in this backdrop...
September 16 2013 Syria, Oil Price, Fed taper
This week is likely to be price negative for risk assets as risk appetite recedes as Fed prepares to taper...
September 9 2013 Moscow Election, Syria, CBR cut?
A vote on Syria can press on the negative side while Chinese data, higher oil price and possible rate cut could press on the upside. The result is somewhat neutral to small positive stock performance for Russian stocks...
September 2 2013 Come Back on the Labor Day?
One popular investors tactics is to sell in May and then to come back and buy on the labor day. This year it could have worked would Fed not decided to taper liquidity and would middle east tensions not escalate...
August 26 2013 Syria, Uralkali and possibly slower US and capital flight from GEM.?
As it look most of the numbers coming out this week are to signal weak set of economic inputs therefore but not bad enough for the Fed to delay tapering of stimulus which is a worst combination and is likely to imply weaker stock markets...
August 19 2013 Will bonds money make it into equities?
They should. Gold strength implies investors are searching for a path away from fixed income into gold e.g. Their next step could be going for equities on a much wider scale, as gold investing is sort of dull...
August 12 2013 Possible China soft landing, better DM growth and help from weak ruble
Russia is stagnating as result of weaker global backdrop for the emerging markets but mainly because of the increased regulation by the government which decided to drive the economy in manual shift mode back in 2009 and can't switch into automatic mode since then. We are almost back in soviet economic setup where the achievement of certain economic sector was primarily the achievement the respective sector minister....
August 5 2013 Travel Warnings, Elections Season Highlighted
Iran in the next 10 years with its 80 mln people and 1.2% population growth rate will add another 10 mln in population and is set to overcome Germany in population. With its natural resource base e.g. Iran has largest gas reserves in the world, Iran can become an influential regional power, slightly less populous than Egypt and a lot less populous than Pakistan, but due to its natural resource base - much more influential and probably the most influential country in north Africa, central asia and the middle east.
July 29 2013 Atlass is almost forgotten
China's government has ordered companies to close factories in 19 industries. The affected industries include steel, cement, copper and glass. Politburo asked panies to close outright some 1400 plants are about to be shut down. That could potentially improve global prices in material sectors that were badly hurt by CHinese overproduction. On the other hand measure is likely to affect badly Chinese GDP and some commentators are now talking about 3% average growth for China for the next 5 years. Ouch!
July 22 2013 Buy Before Elections or After?
International markets are likely to be weaker as muni problems surface in the US and Chinese financials stocks decline and weaker US sectors report 2Q results. However Russian stocks that have been laggards this year could end up immune to international problems temporarily cheering to Navalny who is still free.
Is Detroit contagious? Bondholders are nervously awaiting a federal judge's decision on Detroit's request on July 18 for bankruptcy protection as it seeks relief from a staggering $18.5 billion debt. A federal bankruptcy judge has scheduled a hearing for August 28 to determine if the city is eligible for Chapter 9 shelter....
July 15 2013 Bernanke supports US bond prices, doesn't want to scare Chinese
Our view of the markets was slightly bearish for the week and we were wrong, as US Fed Chairman Ben Bernanke decided to provide support to US bond prices, talking them up. Coincidentally last week main political event was the US China talks held on Wednesday and Thursday in Washington which were attended by Yang Jiechi, a key figure in setting China's foreign policy and Vice Premier Wang Yang. From the US side the meeting was hosted by Secretary of State John Kerry and Treasury Secretary Jacob Lew while President Joe Biden also attended...
July 8 2013 US Earnings Season will be overshadowed by China Stats
Kazan University Games
The world university games opening ceremony was held yesterday in Kazan, the capital of Tatarstan republic. After opening show that went on for 4 hours, the athletes and guests were greeted by Vladimir Putin at about midnight.
Kazan games were on the list of events that was supposed to drive up infrastructure investment in Russia. The total money spent in preparation to the games topped 300bn Rub (c US$10bn). The things that were constructed included
11 large arenas as well as smaller gyms. Kazan saw construction of new airport terminal, rail way station and a bus transit hub, 65 km of roads as well as some metro lanes.
Alerts
Feb 18 2014 AvtoVAZ 200 mln loss
In the mid 1960s, the Soviet Union decided its economy needed a reform. Following a heated discussion in the media, in the party Central Committee and in the academy of sciences, the then-prime minister Alexei Kosygin chose the model offered by Kharkov's economist Yevsei Liberman as the basis for reform. The idea was to change the criteria by which the efficiency
Nov 18 2013 Kazan plane crash highlights troubled topic of Russian transport infrastructure?
A catastrophe in Kazan is tragic. By coincidence it occurred at a time when the policy makers are discussing Kazan transport routes. Whether or not to build a rapid train track link and to launch fast train service between Moscow and Kazan. Alternative project is ironically focuses on connecting distant Russian parts by air and to invest into airport infrastructure and airlines.
Aug 3 2013 Travel Warnings. Is something cooking in the Middle East?
Analysts had been speculating for long time ahead that something may happen in Iran this summer after the elections in the country. Especially if elections yield a president which will be unable to stop Iran's nuclear arms effort. In particular some analysts specifically pointed to Ramadan as a possible time window for escalation in the middle east.
July 18 2013 Navalny jailed. Sell?
Alexey Navalny and his business partner Petr Ofitserov have been sentenced to 5 and 4 years jail terms respectively. Rumors are that the court decision could drive crowds out on the streets in Moscow this evening in the same manner as protests erupted in December of 2011. Back then the stocks that were the most vulnerable to protests included Novatek and Rosneft declining 17% and 10% respectively in a couple of weeks following eruption of protests. RTS declined 12% despite high oil price and fairly stable macro backdrop.
Daily Morning Meeting
US economic success weighs on markets
Russian stocks are lower as president upset that he lost investors support adopts the law which undermines pension investing. Also investors behave just as would Stanislavski predict, not believing into manipulation, that Khodorkovsky will be freed before Olympics.
Stocks tanked on Wednesday, India and Turkey were the only 2 exception, their stock markets managed to climb +1.5% and +0.5% respectively. The biggest loser is Nikkey down 1.5%, Indonesian and SA stocks are also among the biggest losers down 1.5 and 1.1% respectively.
December 3 Aussie's central bank 2 cents in the war of currencies
Aussie central bank moves shows that global rates will be low until that either all central banks quit QE at the same time. This should supports the markets in long term
November 12 UN sanctions if removed can push oil
The last week's trend is set to continue, DM stocks are somewhat supported while emerging market stocks are slumping. Turkey was leading on the way down yesterday. Finishing 2.4% down. Russian GDRs were the second worst index down 0.7%. Indian stocks finished 0.4% down. While Brazil was up almost a percentage point and Shanghai composite today is adding 0.9%. Asian stocks are higher today. Hang Seng is up 0.9%.
Nov 8 2013 US 3q GDP, Twitter IPO, ECB rate and MSCI Rebalance and Frank S&P Downgrade
ECB makes surprising rate cut. US GDP is on healthy growth path up 28% in 3q slightly better than expected. MSCI announced that it removed 3 stocks from Russian universe. There are only 22 stocks will be left in MSCI Russia. Russia's official equity universe, measured by benchmark shrunk to 22 stocks from 27 in the beginning of 2013. Welcome to Venezuela! S&P Frank's downgrade adds to euro weakness from ECB decision.
Twitter IPO cements the trend - sell Exxon and buy tech stocks and this time its not like 1999. This time its for real.
Nov 7 2013 Its ECB rate decision and Draghi comments vs. US GDP 3q growth estimates in a battle of currencies today
Strangely the dollar might come a winner if it loses versus euro on weaker than expected growth numbers. Overall effect on risk appetite from that dollar weakness is complex but on a simplified view risk appetite is likely to be better.
Nov 6 2013 Downgraded european growth estimates weigh down on risk
In the news weaker eurozone growth projection announced by EU commision, and wage growth likely lagging cpi advances in Japan. ISM non manufacturing index in the US was slightly better in October,
Nov 5 2013 Risk appetite is just a notch weaker but should be supported
Stocks are slightly higher as S&P finished up 0.36%. iBovespa is the leader with 0.78% gain, Polish WIG is up 0.71% and the gauge of Russian GDRs in London up 0.5%. The weakest set of stocks included China where Shanghai composite was down 1%, Hang Seng is down 0.9% while Kospi lost 0.7%.
Nov 1 2013 Fed leaves QE on to support bond rates but for how long?
Stocks are weaker overall especially in dollar terms. Nikkey leads on the way down with 1.76% fall. Turkey was down 1.6% yesterday as well. Poland is down 0.9%, Russia finished 0.4% down for the RTS. Somewhat better supported was India stock market on the back of stronger performance of state banks shares
October 31 2013 Fed leaves QE on to support bond rates
Stocks finished slightly stronger yesterday as Fed kept the QE on with aim to support bond rates and keep them low. Additionally positive was German inflation data which showed inflation weakened in October in the country.
Stocks in Hong Kong, SA and India were notably stronger, while stocks in Turkey, Indonesia and Poland dipped slightly.
October 30 2013 Front Running the Fed - was the most profitable trade of last 5 years
All eyes are on the FOMC meeting. I think that the meeting will finally result with initiation of tapering by the Fed. But this view is quite contrarian.
October 29 2013 All calm ahead of FOMC meeting tomorrow
Stocks prices are slightly higher iBovespa is the strongest gainer +1.7% on Monday, followed by Hang Seng and Nikkei. Indian stocks were laggards ahead of RBI meeting today. US stocks are unchanged ahead of retail sales data today. In Russia Magnit was supported on good numbers
October 25 2013 This time we have some good news from China, but stocks fall anyway
Stock prices are down. India stocks down 1.2%. Brazil stocks are down 1% as banks fall. Chinese HSBC PMI is quite healthy pointing to 7.5% increase but despite that China stocks are down again 0.7% today versus yesterday
October 24 2013 We have some good news, oops sorry we have some bad news from China
Chinese banks shares are very weak on concerns that China banks are at stress. Major banks were writing off bad debt. On another note property prices were very strong implying some curbing of liquidity is possible by PBC.
MPC minutes in UK hinted at possible rate hike.
October 23 2013 Trailing US payrols support view that Fed tapering will be delayed.
Stocks were mixed yesterday. While S&P 500 Index gained 0.5% and South African shares were up 1% Micex index declined 0.6% and Shanghai composite declined 0.4%.
October 22 2013 Chinese consumption boost means higher refrigerator demand
Chinese communist party is recalibrating economy towards consumption. On the back of these efforts Chinese biggest refrigerator manufacturer Qingdao Haier jumped 10% yesterday.
October 21 2013 Chinese consumption boost means higher refrigerator demand
Chinese communist party is recalibrating economy towards consumption. On the back of these efforts Chinese biggest refrigerator manufacturer Qingdao Haier jumped 10% yesterday.
October 18 2013 How do you want your China stats today?
Putin is again manipulating investors expectations, this time unable to match expectations on dividend front - demanding that state companies pay only at most 25% payout ratio, -- way below of average for GEM stocks.
October 17 2013 US lawmakers are close to a debt deal
Support at last as US debt deal is close to get through
October 16 2013 Slightly more volatile on Fitch
Fitch places US on watch negative, European finance ministers are still divided on banks regulation and detroit bankruptcy hearings begin in the US
July 30 2013 CBR Gives first 9bn$ to Banks
CBR was very generous and gave out 300bn Rub - roughly 9bn$ at a rate of 5.75% just 50bpts above the CBR repo rate for bonds.
The fear on the market was the banks will turn around and will buy dollars with this liquidity. As they did once in 1994 when CBR tried similar mechanism. But that did not happened this time and ruble was just a notch weaker.
July 25 2013 Public servicemen a problem on Emerging Markets
Russian corporate governance is less of a problem this year as state companies start to pay chunky dividends and firms are required to file international accounting standards financials.
Furthermore companies with more than 50% free float are starting gradually to emerge on a horizon in Russia. While they remain stable and well managed i.e Lukoil, Magnit, Yandex.
Corruption, lack of trust and integrity
What remain a bigger problem in Russia is corruption, lack of trust and lack of integrity as manifested by various guilty court verdicts, laud corruption cases and very superficial service of public employees across many sectors, from government to state companies to schools to medical services....
July 17 2013 China focuses on consumption Russia on investment.
Russian consumption boom is leveling off
International retailers and consumer companies which invested in Russia 10 years ago are reporting stellar profits and are sending money back home. Thus Achaun will pay its owners in France 300 mln$ in dividends on the back of financial year that saw almost 10bn$ revenues and 1bn$ in gross profit.
Mcdonald's will get 150mn$ in dividends from its Russian operations and Ikea which grossed 3.4$bn in Russia last year reported net income of roughly 220mn$.
July 16 2013 Russia is Number 6 in PPP Dollars.
PM Medvedev has commented on what is most likely being a bogus WB report that places Russian GDP into number 5 rankings in PPP dollars, surpassing Germany. I have seen the report previously in a PDF file in of FB chats, and it looked bogus to me. According to IMF world outlook database the difference between Russian and German PPP dollars GDP is at least 20%-30% with Russian GDP being 2.6 PPP $ trln while Germany 3.2 PPP $ trln. WB probably mixed things up. Here is the table from IMF data on PPP rankings as well as nominal
GEMs Portfolio
Tofas Turk Otomobil Fabrikasi AS / Arcelik AS / BIM Birlesik Magazalar AS / Turk Telekomunikasyon AS / TAV Havalimanlari Holding AS /
Midlincoln GEMs Portfolio March 17
Tofas Turk Otomobil Fabrikasi AS / Arcelik AS / BIM Birlesik Magazalar AS / Turk Telekomunikasyon AS / TAV Havalimanlari Holding AS /
Marc 3 Our performance last week (measured since Feb 20) showed that we outperformed the benchmark in China by 115 bpts in Russia by 1400 bpts in Turkey by 369bpts.
Feb 21 Doing well in Russia, Turkey and China
Feb 14 GEMs Portfolio performance update
China, Brazil, S.Korea, Turkey, India, Russia, S Africa
Datamine
Mar 5 Looking for stock ideas
Feb 20
Looking for black swans on z-score rankings
Feb 9 China Communications Estimated PE FY1,China Railway Constr Estimated PE FY1
Sinopharm Group Co L Net Margin
Piramal Enterprises P/B,Hypermarcas SA P/B
Jan 20 Aluminum Corp of China, Banco de Credito e Inversiones, China Southern Airlines, E.CL, Ford Otomotiv Sanayi, Guangzhou R&F Properties, Oi SA, Poly Property Group Co Ltd, Samsung Electronics,
Tupras Turkiye Petrol Rafinerileri
Jan 10 CEMIG, Bank of Communications,
Oi SA , Chongqing Rural Commercial Bank
Ideas Vote
September 27 2013 Putin's discount to widen Buy corruption trades - Rosneft, Surgut, Novatek, Megafon
September 20 2013 Turkey or Russia in the new round of currency wars
September 11 2013
Buy leveraged companies ie Mechel, Rusal, Sistema, Gazprom, PIK
September 4
August 23 2013 Russia Ideas Vote
August 7 2013
Buy Mostotrest, TMK, HMS, Evraz
Buy Gold, Silver Stocks Polyus and Polymetal
Search the News
(This news feed sources news from all over the internet not just midlincoln.com)
Last Week and earlier
Tuesday Germany IFO Business Climate falls to 2 months low
UK CPI falls to 1.7%
Thursday UK Retail sales rise healthy in Q1
US GDP 3rd estimate revises growth upwards to 2.7%
Friday
HICP prelim Germany falls
Jan 27 IFO Business Climate rises to 30 m high
BoJ release minutes show worry over US tapering
Jan 28 India hikes rate
UK GDP grows at fastest pace since 2007
Jan 29 Fed Meeting - Fed exit weighs on markets
SA hikes rates to 5.5%
Germany rises by HICP falls
Jan 31 Eurozone HICP
Jan 20 China GDP (7.7% vs. 7.6 expected)
Jan 21 Germany Zew
Jan 22 Australi CPI
Jan 14
Tuesday French CPI slightly less than forecast at 0.3% in December
Jan 15
Japan Key Machinery Orders hit 2 year high
Jan 16
Australia Employment rises too slowly.
Jan 17
UK Retail Sales soar in December
Jan 6 Germany CPI is higher but falls in harmonized terms
US ISM Non Manufacturing grows at slower rate than forecast
Jan 7 Eurzone HICP Flash is at 0.8% in December vs. 0.9% in November
Jan 8 ADP Employment report shows private sector in the US added more jobs than expected
Poland Keeps Rate at record low
Jan 9 BOE Holds Rates Maintains QE
Bank of Korea Holds rates despite strength in won
Jan 10 Brazil Consumer prices rise 5.91 pct in 2013 vs 5.84 pct despite rate hikes
US Payrolls rise less than forecast, unemployment at 6.7%
Jan 1 Latvia Adopts Euro becomes 18th country
Jan 2 US ISM Manufacturing slows down
Dec 26 BoJ Fastest Inflation Monthly Economic Report for December
Dec 27 Slowdown is concern for some BOJ members
December 16 Tankan Japanese Business mood rises to 6 year high
December 17 UK CPI Falls to 2.1% in November
Final HICP for Eurozone decelerated to 0.6% in November core CPI growth but below expectations
Germany ZEW climbs to highest level since 2006
December 18 India RBI meeting rates are flat despite inflation spike in November
Germany IFO business climate improves
BoE Minutes show unity for no change
December 19 UK Sales up 0.3% in November
Brazil Inflation tops forcasts in mid December
Friday UK GDP for q1 and q2 revised upwards, no change for q3
US GDP 3rd estimate shows 3.6% growth
December 10 Japan Key Machinery Orders rise
December 11 Germany Final HICP
SA Inflation better than expected in November at 5.6%
Australia Employment surges to 5.8% post crisis high
December 12 France CPI steady, Italian prices decline
IMF Cuts Russia growth forecast
Korea BOK no action rate is at 2.5%
December 13 CBR REPO rate at 5.5%, CBR rate flat
Poland Inflation drops to 0.6%
December 6 US Employment Report 200K low paying jobs are added
December 5 BoE Rate maintains rates (0.5%) and QE (at 375 bn L)
Eurozone ECB rate is kept at 0.25%
US GDP 2nd est surges to 3.6% in 3Q in the second revision
December 4 Australia GDP at 2.3% below expectations
Eurozone GDP grew exogenous 0.1% in Q3
US ADP Employment Report - Huge beat, US companies added more than 2 mln jobs
US ISM non manufacturing slower in November
Poland leaves Rate unchanged at 2.25%
December 3 Australia RBA Overnight rate at 2.5%
December 2 US ISM manufacturing rose to 57.3%
Nov 26 South Africa GDP slow to 4 year low
Nov 27 UK GDP is at 0.8% driven by consumption and investment
Brazil rises interest rate to double digits
Nov 28 Germany jobs fail to improve
Germany November HICP rises more than expected
Nov 29 Poland final GDP in line at 1.9%
Eurozone Flash HICP accelerates pushing up silver, gold
Nov 25 The minutes from BOJ's October policy meeting showed officials said attention should be paid to the downside risks
Nov 19 Eurozone ZEW Showed Hope for Europe and in
Germany Zew shows confidence is at 4 year high. AlsoGermany Business IFO Climate rises more than expected
Brazil Inflation in mid November rises lessthan expected easing pressure on rates somewhat.
China manufacturing index eases in November
BoE Minutes deliver dovish message on interest rates - rates are to remain low even if unemployment falls.
US price pressure is off even as sales rise. US CPI falls first time in 3 months
while US Retail Sales up 0.4% in October slightly betterthan expected
Thursday BOJ Rate kept constant, yen weakens
Turkey rates left unchanged but one month repo auctions are ceased
Nov 20 South Africa Rate is left unchanged which knocks out bits from rand
BoJ Monthly Economic Report for November is strong despite that Japan cuts outlook on exporters on GEM weakness
12 Nov 2013
Germany HICP Final is at 3 year low
Russian GDP expands less than forecast in Q3
Japan Key Machinery Orders unexpectedly down
13 Nov 2013
Japan GDP slowed less the expected in Q3
14 Nov 2014
Poland 3Q GDP Beats estimates with faster expansion since 2012
UK Retail Sales weak, fall 0.7%
Eurozone GDP growth 0.1% in Q3.
Poland CPI is stable supporting growth
Eurozone HICP is only +0.7% and is supportive of the accommodative policy
Poland NBP data: In October, inflation net of food and energy prices amounted to 1.4% (y/y), rising by 0.1 percentage point on its September level.
Nov 5 Australia RBA holds Rates
European Commission downgrades growth for next yeaar from 1% to 0.1%
Japan BOJ Minutes show even more accomodative policy is possible
Nov 6 Poland NBP Rate is on hold, expectations of rate hikes pushed into 2014
Nov 7 Australia Unemployment rate at 5.7%, job creation is sluggish
BOE Rate - policy of "forward guidance" means that until the unemployment rate falls to 7 per cent or below, the MPC will not consider a rise in the official Bank rate.
ECB Rate cut to 0.25% from 0.5%. Euro weakens
US GDP 3Q grows 2.8%
Friday US Employment Report Employers also added 60,000 more jobs in the previous two months than earlier estimated.
CBR Repo Rate is left unchanged. Repo rates are still deeply below inflation, fueling more inflation.
November 1
US ISM Manufacturing expands faster than forecast
October 31
German and Eurozone Inflation lower than expected Eurozone job numbers flat
October 29
India RBI -Interest Rate Meeting - RBI Raises rates
US Retail Sales fall on weak car sales data
Fed leaves Interest Rate Unchanged
Oct 26 2013
IFO Business Climate in slight decline
UK GDP is slightly better with 0.8% growth
Oct 22 2013
US Payrolls climb less the forecast delaying expectations for stimulus
US Retail Sales rescheduled for October 29
US Unemployment application drop
October 22
US Unemployment Rate Drops to 7.2%
Oct 23 2013
Australia Inflation is higher than estimated and the rate cuts are dropped
South Africa Inflation rate falls to 6%
BOE MPC Meeting minutes indicate recovery is robust, rises expectations of rate hikes
October 14
Russia CBR Rate Meeting - no cut is possible
European Currency Union Meeting
October 15
Eurozone ZEW shows crisis is over
October 16
Eurozone Inflation drops to lowest
October 17
UK Retail Sales Hit 5 year high
US CPI, Employment Report and the rest of the reports rescheduled due to shutdown
October 18
China GDP growth is fastest but outlook is dim
Results
Google earnings rise 36% stock surges
Goldman Sachs results are flat
Bank of America profit higher on cost cutting
October 13
US Gov shutdown - still no deal as default looms
October 11
Germany September inflation at 1.6%
October 10
BOE kept its interest rates at 0.5pct
October 9
Japan Key Machinery Orders Jump to Highest since Lehman
BOJ meeting showed that Japan's exports jumped 12.2% on year in July, led by automobiles, organic compounds
October 8
Brazil central bank is trying to control long-term inflation expectations, and is acting by raising interest rates
Alcoa delivers strong set of numbers while the market frets over the Government shutdown
China inflation rose sharply in September
Oct 4
Oct 3
Oct 2
ECB Interest Rate is left unchanged
Oct 1
US ISM Manufacturing rose in Sep
Sep 30
Hold a cut is more likely in February
Sep 30
Sep 29 People's Bank of China raised its daily reference rate
Sep 29 China Inaugurates Shanghai Zone in Financial Reform Drive
Sep 27 UK GDP 3Q estimate and final
Sep 24 IFO Business Climate Rises
Sep 24 Iranian president Ruhani talks to Obama
Sep 23 German Federal Election
Sep 22 China's PMI HSCB Index rose in September
Sep 22 German Elections
Sep 20 Brazil CPI rises 0.27% in August slightly below expectations
Sep 19 RBI hikes repo rate to 7.5%, reduces MSF rate to 9.5%
Sep 19 Fed Refrains From QE Taper, Keeps Bond Buying at $85 Bln
Sep 19 South Africa, the Bank's monetary policy committee, which met last week, left interest rates unchanged for the seventh consecutive time
Sep 19 UK Retail Sales Unexpectedly fall in August
Sep 18 SA Consumer Price Index (CPI) breaches target range
Sep 18 BoE Minutes Show Central Bank Not Planning Further Stimulus
Sep 17 UK CPI Dips In Aug; Pushed Down By Petrol, Airfares
Sep 17 US CPI Barely up in August
Sep17 Eurozone Zew soars in August
Sep 16
Meeting of Valdai Club Members begins Sep 16-Sep 19
Sep 13 UN submit Syria report
Sep 13 Russia's CBR keeps the rate at 8.25% focuses on funding against illiquid assets
Sep 13 Polish CPI remains unchanged in August at 1.1%
Sep 12 A Plea for Caution From Russia - Putin's article
Sep 12 Weak employment data takes heat out of Australian dollar
Sep 11 German inflation eases to 1.5 pct in August
Sep 10 Syria, America and Putin's Bluff
Sep 10 China IP showed fastest growth YTD
Sep 10 Navalny submits hundreds of complaints against mayor poll, demands halt to inauguration
Sep 10 China Trade Data erase concernes
Sep 10
BOJ Minutes: Many Said Fiscal Management Credibility Important to Keep Interest Rates Steady
Sep 9
US congress decision on Syria bombing
Sep 8
Moscow ections outcome shows state polls were fraud
Sep 6
Russia GDP 2Q estimate at 1.2%
US employment report - a mixed bag
Sep 5
German finance minister's, brief on Greece's third financial assistance package
BOJ rate unchanged, Kuroda revises econ outlook up
ECB Rate flat, econ outlook is revised upward
The ADP report shows US private sector added 176K jobs during August, missing expectations at 180K and down from July's 198K
ISM Non-Manufacturing PMI rises in August against expectations
G20 in St. Petersburg - Syria, BRIC fund
Sep 4
Eurozone GDP growth confirmed in the 2nd estimate retail sales rise
Poland NBP holds rate and sees rates steady
Australia GDP Growth Beats Expectations but Mining Boom End Beckons
Sep 3
Advanced economies growing again but some emerging economies slowing, says OECD
RBA holds rates, num on policy outlook
US ISM Manufacturing Points to Growth
Sep 2
Moscow exchange starts t+2 trading
Sep 1 China Economy Strengthens as Factory Gauge at 16-Month High in August
Aug 30 Consumer prices climb in Japan, retail sales fall
Aug 30 BOE's Carney seeks to soothe views of higher rates. Rates are not going to climb when unemployment drops to 9%
Aug 29 Brazil rate hike to 9%
Aug 28 South Africa's economy rebounded in the second quarter, growing at 3.0 percent
Aug 27 Tiffany reported higher revenues, higher net income and tripling of free cash flow in Q2 2013.
Aug 27 German Ifo business climate rises to 16-month high of 107.5 in August
Aug 26 At Jackson Hole Meeting Central bankers debate withdrawing global liquidity
Aug 23 UK GDP Revised Upward In Second Quarter
Aug 22 Upbeat China August flash HSBC PMI points to stabilizing growth
Aug 22 HP posts worse than expected financial results as profit sinks 15 percent
Aug 22 Target warns on annual profit, cites cautious shoppers
Aug 22 US Leading Indicators
Aug 21 Key Passages From Fed Minutes
Aug 21 South African CPI rises more-than-expected
Aug 20 BHP Billiton results highlight insignificance of South African operations
Aug 20 Glencore Xstrata Takes $8.47 Billion Charge
Aug 20 Home Depot's excellent second-quarter results
Aug 19 Shares rebound after RBA minutes
Aug 16 Inflation steady as exports in eurozone grow
Aug 15 Wall Street was down sharply on Thursday due to weak results from Cisco, Wal-Mart.
Aug 15 Wal-Mart results hit by tough markets as Asda growth slows
Aug 15 US consumer inflation rises to 2%
Aug 15 There will be seven additions and 3 deletions from the MSCI ACWI Standard Index
Aug 14 BOE Minutes Show Less Stimulus Support
Aug 14 Another recession over as Q2 GDP grows 0.3%
Aug 14 Poland's annual inflation accelerates to 1.1% in July Wednesday, double the estimate
Aug 14 Poland's GDP Growth Accelerates In Q2
Aug 14 French Inflation Accelerates In July
Aug 13 U.S. retail sales data points to improving economy
Aug 13 Upbeat German and Eurozone ZEW sentiment data
Aug 13 UK inflation rate falls to 2.8% in July
Aug 13 Germany's Jul HICP +1.9% Y/Y; Core Infl 1.8% Y/Y
Aug 12 Machinery Orders Bright Sign For Japan Sales Tax Advocates
Q2 2013 Wal-Mart Gets Ready For Russia
Aug 10 China's Credit Expansion Slows as Li Curbs Shadow Banking
Aug 10 A Japanese Crisis Nears
Aug 9 China's PMI confirms severe Asian weakness
Aug 9 UK Unemployment Seen Unchanged as BOE Puts Jobs in Spotlight
Aug 9 Dollar Edges Off Seven-Week Low, China Production Data In Focus
Aug 9 China's production figures suggest economy is stabilising
Aug 9 Global shares, oil prices firm as China data improves
Aug 9 Global export leaders Germany and China have logged increased foreign trade, adding to signs of rising global demand. Experts surmise, however, that a full-blown economic recovery is not yet a reality.
Aug 9 RBA Singing a New Tune on Rate Cuts
Aug 8 China's Iron Ore Imports Surge to Record High
Aug 8 Rio Tinto half-year profit plunges by 71 per cent
Aug 8 BoJ and BoK vote to keep interest rates unchanged
Aug 5 July US ISM non-manufacturing PMI 56.0 vs 53.0 exp
Aug 1 China PMI could mark end of negative data surprises