About
Independent Investment Strategy since 2013...>
Company Presentation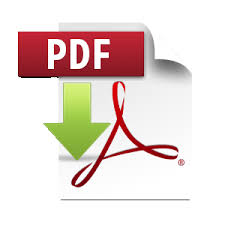 research@midlincoln.com
Press mentions highlights
Выходцы из Goldman и Ренкапа запускают хедж-фонд
Бывший кредитный аналитик Goldman Sachs Group Inc Павел Мамай и бывший трейдер «Ренессанс капитал» Антон Завьялов запускают хедж-фонд на $130 миллионов для скупки активов, подешевевших на фоне ухудшения экономической ситуации ....по данным MidLincoln Research, 22-26 декабря впервые за шесть недель получили приток средств в $177,7 миллионов. Из них на Россию, в которую деньги поступали уже вторую неделю подряд, пришлось $10 миллионов.
Police detain Kremlin critic Navalny at rally
Ovanes Oganisyan, a strategist at investment consultancy firm MidLincoln Research, said that protests are were still likely – despite the suspended sentence. Navalny is also expected to be very "energetic and aggressive" in pursuing freedom for his brother.
Russia vows to challenge $50bn Yukos ruling
"Unfortunately it looks like nationalisation of Yukos went in favor of Putin's state oligarchs who were primary beneficiaries of the whole process," write analysts at Midlincoln Research. "While now the taxpayers are supposed to pay the state debt associated with Yukos."
Low ruble rates press on ruble
Would CBR increase the rate, pressure on ruble would be less
It Invest will tell about markets in video
Ovanes Oganisian is the initial guest of the IT Invest TV will talk about oil price
Russia Is Ready to Rein In the Ratings Agencies
The worst thing that could happen for a bank in this situation is for their credit rating to be downgraded below investment grade, effectively cutting off their access to financing," says Ovanes Oganisyan, an analyst at the MidLincoln Research investment strategy consulting firm in Moscow.
Couple of points on Alibaba IPO.
Alibaba rings a bell as biggest IPO is a service company and comes from a country which used to be world's workshop
Rosja drży przed unijnymi sankcjami gospodarczymi
Od dziś wchodzą w życie pierwsze sankcje Unii Europejskiej, wymierzone w całe sektory rosyjskiej gospodarki. Unia zdecydowała się na ten krok, by powstrzymać Moskwę od wspierania prorosyjskich rebeliantów na Ukrainie.
MSCI Launched ex-Russia Indexes. Signaled it will remove VTB (probably its largerst client in Russia)
Как отметил стратег Midlincoln Research Ованес Оганесян, это стандартная процедура при корпоративном действии, однако санкции могут сделать ее не совсем обычной. Кроме того, он отметил, что если бы не было корпоративного действия, то, возможно, MSCI и не проводила бы никаких консультаций
Sanctiones Will Negatively Affect Russian Economy
Russia is much more succeptible in financial sector than in the oil and gas sector
New Sanctions Will Affect Liquidity:
Bloomberg Interviewed Ovanes Oganisian on sanctiones
Russia may be moved to FM markets Category
Russian market moves closer to resemble market in Kazakhstan where infrustructure is great but liquidity is poor and market is heavily concenrated in just a few names
Ukraine Election Brings Market Triumph for Bonds: Russia Credit
Poroshenko's election victory is "quite positive for the Ukrainian investment case," according to Ovanes Oganisyan, a strategist at MidLincoln Research in Moscow. "In Russian bonds there was a move already, but Russia will also be in a much better spot. There is reason to be slightly more optimistic."
MSCI May Rebalancing Preview
According O.Oganesyan, Russia's weight in the index MSCI EM may be even lower - 4.7%. "As the Russian economy as a whole, the stock market there are structural problems. Large companies set too high a bar for inclusion in the index of other Russian companies, so many issuers officials simply have no chance to get into the base for the calculation of indices MSCI.
Wall Street investment bank's dilemma: stay away from or close to Russia?
Moscow Midlincoln Institute strategist Ovanes Oganisian on Bloomberg told reporters that "at the moment this time, only Putin's most loyal partner in the St. Petersburg forum will show up, they will pretend to Ukraine incident behind, but the truth is Russia's position in the emerging markets already are not as important. "
Deposit Insurance Fund gets additional 2 bn$ for Crimea
Furthermore, according to Midlincoln Research Ovanes Oganisian, whats coming to a fund is a way to recapitalise the fund in the environment of higher revoking licensing frequency rates.
Wall Street Ties to Putin Threatened as Sanctions Bite

Ukraine Crisis Nets Billions of Dollars for Kremlin

Moscow Bourse Weight Upped in MSCI 10/40

Upcoming MSCI 10-40 rebalancing

Russia Stocks Climb as Norilsk to Rosneft Gain on Ruble Weakness

Ulyukaev wants to speed up privatisation

俄股市70%自由流通股为外国人持有

Russian Central Bank is up for reorganisation of regional structure.

Masterbank mess could help Sberbank to get hold of

infrastructure

Retailer Metro is moving closer to Moscow Exchange

Boeing 737 Crashes in Russian City of Kazan, Killing 50

Russian oil and gas sector, avoiding toilet paper shortage

My favorite research piece

Is Russia on the Path of Becoming a Frontier Market?

Contact Sport of Russian M&A

Looking for the Center of Financial Mass



Russia's Economic Epic

Trends for 2012 and 2013 | The Moscow Times

Pussy Riot Verdict, What will the market say?

Privatization of the Pension System Delayed

Trends on the Russian M&A Market: Theory vs. Practice

A Pre-election Buy-Back

Will Fast Russian Companies Ever Emerge?

New IPOs Get Squeezed by the Size of Gazprom

History of Russia's IPOs as Reflected in the MSCI Russia Index

AvtoVAZ — an Ongoing Problem

The Last Convergence Attempt – State Firms Must Focus on Profit and Dividends

Small Business Vanishes



The Future Landscape of the Russian Stock Marke

Boosting Russia's Export Trade

Alchemists Sought Philosopher's Stone, Investors Prefer Gas


Recent Research

2015-01-30
Midlincoln some popular charts weekly
Asia's Drivers Are Losing to Americans at the Pump Shale Transformed oil costs curve: Now the oil market is oversupplied, and prices have collapsed, and this chart shows part of the reason why: it made sense at the time. Which Singapore bank
This report is embargoed until 2015-03-01 and requires privileged access rights to read it at the current time.
View Preview

2015-01-30
Midlincoln Research: Free Preview Frontier Econ Update Weekly
Lebanon MPs set to botch presidential election again/.../Lebanese prime minister: Work continues despite lack of president/.../World Bank sees Lebanon economy improving by 2017/.../The largest and oldest cement manufacturer in Egypt: Suez Cemen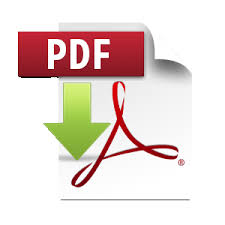 2015-01-29
Midlincoln GEMs Equity Model Long/Short Portfolio
Since last rebalancing on 2015-01-15 Countries where we have done well in relative terms include China, Russia, Turkey and Brazil While countries where we have done poorly in relative terms include India, South Africa, Korea, Countries where we
This report is embargoed until 2015-02-28 and requires privileged access rights to read it at the current time.
View Preview

2015-01-29
Midlincoln Research CIS Econ Update
Georgia /Ziya Mammadov meets with Prime Minister of Georgia/Job growth, gas prices to improve Georgia's economy in 2015 .../../On Charlie Hebdo and a Gold Dome To-Do list/ Armenia Armenia's President attends opening of Komitas Museum
This report is embargoed until 2015-02-28 and requires privileged access rights to read it at the current time.
View Preview

2015-01-28
Free Preview: MidLincoln GEMs Fixed Income Queries and Stance Weekly
Changes between Jan 27 and Jan 23 Income Queries and Stance Weekly Top 20 GEM Sovereign Bonds Yields Climbs Change USD Eurobonds (Losers) Top 20 GEM Sovereign Bonds Yields Drops Week Change USD Eurobonds (Winners) Top 10 GEM Corporate B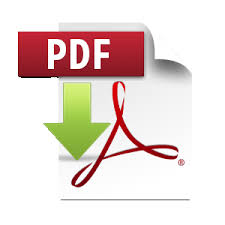 2015-01-27
MidLincoln Datamine Weekly for Stocks
Some Useful Data Queries for GEM Stocks GEM Worst performers 52 wks Change in earnings estimates Dividend Yield Changes - Last Week Dynamics Change in 30 Day Average Volume Top Dividend Yields Closest Dividend Dates Cheapes
This report is embargoed until 2015-02-27 and requires privileged access rights to read it at the current time.
View Preview

2015-01-26
MidLincoln Weekly Econ/Politics Jan 26
Key Country News Midlincoln Research CRABSTICKS Econ Update Russia Ukraine president: phone calls prove rebels attacked Mariupol/.../Russian prime minister Shuvalov says Russians will sacrifice to .../.../IMF cuts global economic growth for
This report is embargoed until 2015-02-26 and requires privileged access rights to read it at the current time.
View Preview

2015-01-26
MidLincoln Fund Flow Weekly Jan 26
Fund Aggregates Emerging markets fund flow showed -1315.3 USD mn of outflow.While Frontier Markets funds showed 19.8 USD mn of inflows. BRAZIL Equity funds showed -47.8 USD mn of outflow. BRAZIL Fixed Income funds showed 1.5 USD mn of in
This report is embargoed until 2015-02-26 and requires privileged access rights to read it at the current time.
View Preview

2015-01-26
MidLincoln Bigdata Industry/Sectors Overview
dustry News Communications Page .. Soaring dollar hurts emerging markets Second screen consumption is an opportunity for brands: Mark .../---/Emerging Markets Media Content Brazil Telecom Oi Rebounds 5% After Big Declines Association of Mobi
This report is embargoed until 2015-02-26 and requires privileged access rights to read it at the current time.
View Preview

2015-01-26
Notes from Midwest S&P Downgrade to Junk - an Official Buy signal for Russian equities.
Just as S&P downgrade of the US rating in August of 2011 was a buying signal for US equities, a simple intuitive analogy can imply that this time the downgrade will signal a buy for Russian stocks. True, there will be some covenants that will put add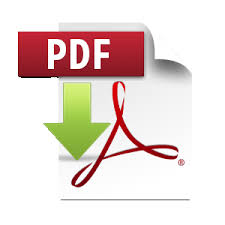 2015-01-25
ML Emerging Markets Monthly Strategy Jan 2015
Developed world is in the disglobalisation mode. Iraq and Afganistan wars, Libia and Syria chaos, IS, war in Ukraine, sanctions on Russia and Iran and the most recent incident - Charlie are all the bricks of the disglobalisation. Globalisation
This report is embargoed until 2015-02-25 and requires privileged access rights to read it at the current time.
View Preview

2015-01-23
MidLincoln GEMs Equity Portfolio Long Short Picks
Since last rebalancing on 2015-01-15 Countries where we have done well in relative terms include China and Russia While countries where we have done poorly in relative terms include Brazil, India, South Africa, Korea, Turkey, Countries where w
This report is embargoed until 2015-02-23 and requires privileged access rights to read it at the current time.
View Preview

2015-01-23
MidLincoln GEMs Fixed Income Queries and Stance Weekly
(Changes between jan 10 and jan 23) Top 20 GEM Sovereign Bonds Yields Climbs Change USD Eurobonds (Losers) Top 20 GEM Sovereign Bonds Yields Drops Week Change USD Eurobonds (Winners) Top 10 GEM Corporate Bonds Yields Climbs Week Change USD E
This report is embargoed until 2015-02-23 and requires privileged access rights to read it at the current time.
View Preview

2015-01-23
Midlincoln Research Frontier Econ Update
Lebanon Lebanese patriarch reiterates call to elect president/.../Lebanon announces 3 days of mourning for Saudi king/.../World Bank sees Lebanon economy improving by 2017/.../Automotive sector in Egypt has a huge growth opportunity, claims .../
This report is embargoed until 2015-02-23 and requires privileged access rights to read it at the current time.
View Preview

2015-01-22
Midlincoln Research CIS Economics and Politics Update
Midlincoln Research CIS Econ Update Georgia /Georgian Prime Minister Joins Solidarity March after Paris Attacks/.../In Georgia, Politics Moves Past Just Black and White/... Armenia Gyumri tragedy needs to be fully investigated – presiden
This report is embargoed until 2015-02-22 and requires privileged access rights to read it at the current time.
View Preview

2015-01-20
MidLincoln Bigdata Industry/Sectors Overview
Key Industry News Communications Page .. Soaring dollar hurts emerging markets Media companies need to wake up to the digital advertising mess/---/Emerging Markets Media Content Brazil Telecom Oi Rebounds 5% After Big Declines Microsoft launc
This report is embargoed until 2015-02-20 and requires privileged access rights to read it at the current time.
View Preview

2015-01-19
MidLincoln Weekly Econ/Politics Jan 19
Midlincoln Research CRABSTICKS Econ Update Russia Russia: Ukraine President Rejected Peace Proposal/.../Russian Prime Minister Scorns Fears, But Fails to Present Strategy .../.../Russia's Economic Crisis Has Officially Arrived/.../Micex Rises f
This report is embargoed until 2015-02-19 and requires privileged access rights to read it at the current time.
View Preview

2015-01-19
Fund Aggregates
Emerging markets fund flow showed -nnn USD mn of outflow.While Frontier Markets funds showed nn USD mn of inflows. BRAZIL Equity funds showed nnn USD mn of outflow. BRAZIL Fixed Income funds showed nn USD mn of inflow. CHINA Equity funds s
This report is embargoed until 2015-02-19 and requires privileged access rights to read it at the current time.
View Preview

2015-01-16
Midlincoln Research Frontier Econ Update
Lebanon Geagea: Iran preventing me from becoming president/.../BEIRUT: Former Prime Minister Omar Karami died Thursday .../.../World Bank sees Lebanon economy improving by 2017/.../The leading technology park in Egypt: Smart Village in Cairo/..
This report is embargoed until 2015-02-16 and requires privileged access rights to read it at the current time.
View Preview

2015-01-15
MidLincoln GEMs Equity Model Portfolio Rebalancing
In this rebalancing we have altered positions in 6 countries out of 7 that we focus on. Russian both long and short positions were left unchanged as well as Turkey Shorts. Since last rebalancing on 2014-12-11 Countries where we have done we
This report is embargoed until 2015-02-15 and requires privileged access rights to read it at the current time.
View Preview

2015-01-14
Midlincoln Research CIS Econ Update Jan 14
Midlincoln Research CIS Econ Update Georgia Georgia: President Hopes Government Won't Snub His State Of .../.../Georgian President, Estonian Prime Minister meet in Tbilisi/.../.../Foreign Investment in Georgia: Opportunities Abound/.../In Ge
This report is embargoed until 2015-02-14 and requires privileged access rights to read it at the current time.
View Preview

2015-01-13
MidLincoln Bigdata Industry/Sectors Overview
Key Industry News Communications Page .. Soaring dollar hurts emerging markets Has the threat of Netflix's arrival in Australia been exaggerated?/---/Emerging Markets Media Content IBM: Noha Sadek's 2015 Trends Idea Cellular starts operator
This report is embargoed until 2015-02-13 and requires privileged access rights to read it at the current time.
View Preview

2015-01-12
MidLincoln Weekly Econ/Politics Jan 12
Russia British PM Cameron, US President Obama to discuss Russia's .../.../Russian Prime Minister Signs Legislation Declaring Transgender .../.../Russia's economic growth rate never to be as before ??� minister/.../Russia's Surgut, Rosneft e
This report is embargoed until 2015-02-12 and requires privileged access rights to read it at the current time.
View Preview

2015-01-12
MidLincoln Research Aggregates for Funds
Emerging markets fund flow showed -70.3 USD mn of outflow.While Frontier Markets funds showed 5.7 USD mn of inflows. BRAZIL Equity funds showed xxx USD mn of outflow. BRAZIL Fixed Income funds showed xxx USD mn of inflow. CHINA Equity funds sh
This report is embargoed until 2015-02-12 and requires privileged access rights to read it at the current time.
View Preview

2015-01-10
MidLincoln GEMs Fixed Income Queries and Stance Weekly
Following Fitch action on Russian ratings we are sending out our review of GEM bond data. Top 20 GEM Sovereign Bonds Yields Climbs Change USD Eurobonds (Losers) Top 20 GEM Sovereign Bonds Yields Drops Week Change USD Eurobonds (Winners) Top
This report is embargoed until 2015-02-10 and requires privileged access rights to read it at the current time.
View Preview

2015-01-09
Midlincoln Research Frontier Econ Update
Lebanon Lebanon presidential election postponed to Jan. 28/.../Lebanon's first post-war prime minister Omar Karame dead/.../Stable currency, low inflation shield economy: Lebanon bank governor/.../ABI and Banque Atlantique Group: Banking Sector
This report is embargoed until 2015-02-09 and requires privileged access rights to read it at the current time.
View Preview

2015-01-08
MidLincoln GEMs Model Portfolio Update
Performance update since inception of Feb 3 2014 Countries where we have done well in relative terms include Brazil, Korea, Russia, South , While countries where we have done poorly in relative terms include China, India, Turkey, Countries w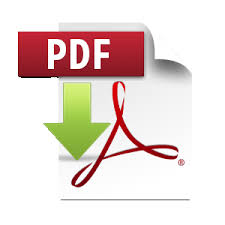 2015-01-07
Midlincoln Research CIS Economics and Politics Update
Georgia .../Estonian Prime Minister to visit Georgia/.../Economic outlook for Georgia positive in '15/.../Foreign Investment in Georgia: Opportunities Abound/.../International migration boosts Georgia's population growth/.../New Georgian Winery
This report is embargoed until 2015-02-07 and requires privileged access rights to read it at the current time.
View Preview

2015-01-06
MidLincoln Research Aggregates for Funds
Emerging markets fund flow showed -57.4 USD mn of outflow.While Frontier Markets funds showed 7.8 USD mn of inflows.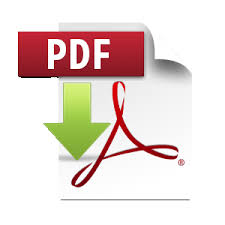 2015-01-05
MidLincoln BigData Econ\Politics\Markets Weekly
Russia Finland wants to continue talks with Russia - president/.../Russia's Prime Minister Warns of 'Deep Recession'/.../What Will Russia's Recession Look Like?/.../Cameron warns Putin against ripping up international rulebook over .../.../Ic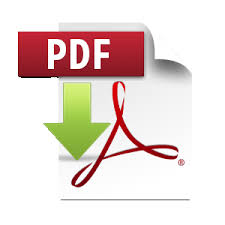 Videos and Promos




Preview of December GEM Strategy Publications




Preview of November GEM Strategy Publications



86% Rating or a personality cult?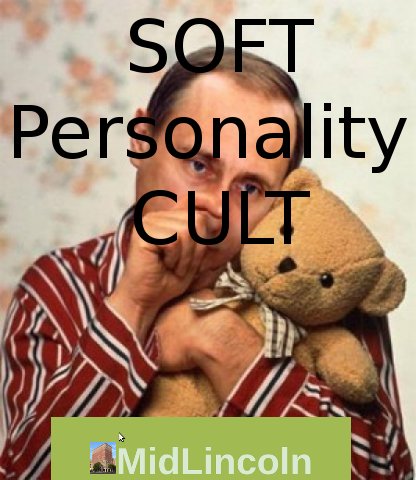 Wise Blood - a show for analysts!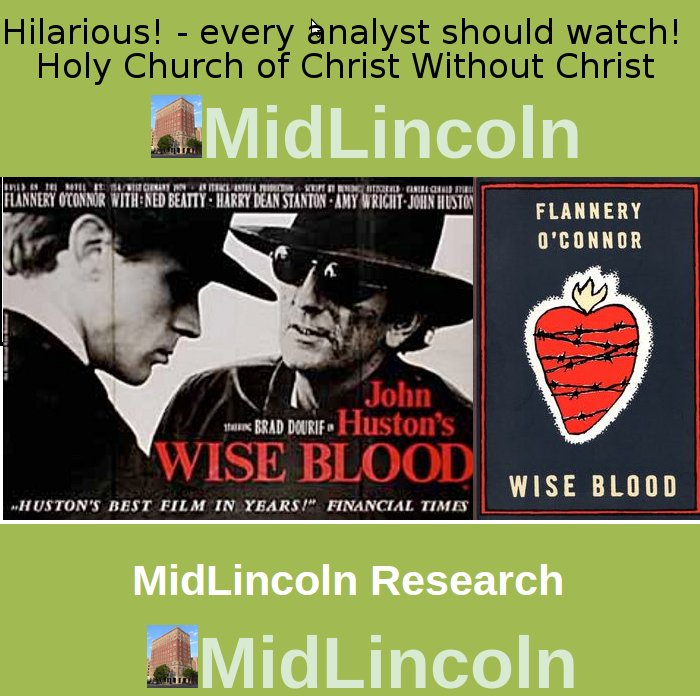 Ideas
Countries of Focus BRICS+, FSU, Frontier
BRICS+=CRABSTICKS


Canada
<p class="c0">Former Soviet Union Countries


Uzbekistan


Frontier Countries


Romania
?>
Recent Charts

Depreciating Commodities Currencies Provide Little Support for Iron Ore Prices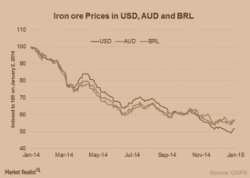 More Mainland China Inflows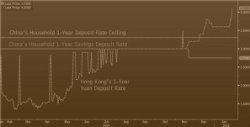 Gold bounce is well reflected in Gold Miners Funds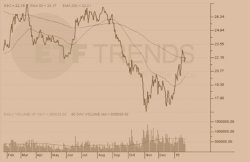 BABA stock under immense pressure post earnings and dipping below the $90 level for the first time since October of last year. This will be painful for funds investing into the stock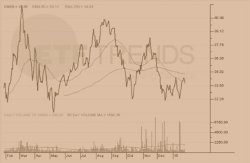 he Euro may be readying to turn upward against the US Dollar after producing a bullish Morning Star candlestick pattern.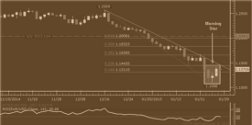 Copper Poised to Catch Up With Oil's Collapse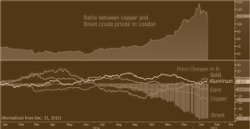 Which Singapore bank would be most sensitive to a US 100bp rate hike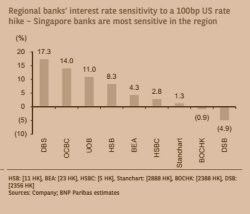 now the oil market is oversupplied, and prices have collapsed, and this chart shows part of the reason why: it made sense at the time.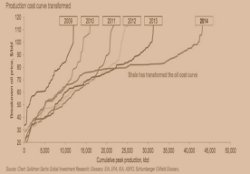 Asia's Drivers Are Losing to Americans at the Pump: Chart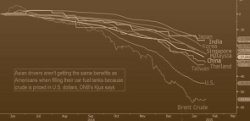 US Dollar Looks Toppish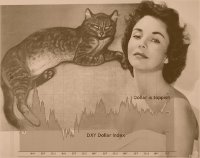 Pork prices are on the rise in Russia only. They are down elsewhere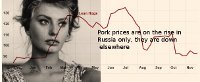 Recent USD strength did not affect wheat price negatively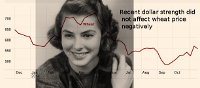 Steel price has recovered nicely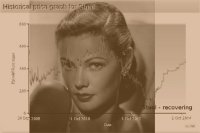 Aluminum price has is nice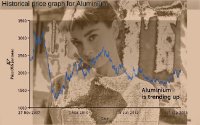 Nickel Metal Price is attractive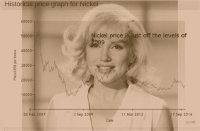 Devil's Excrements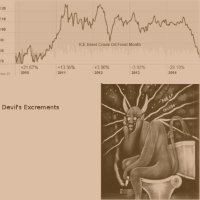 True Gold Currency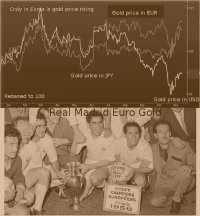 Copper Price Bottomed





Oman, Slovenia and Estonia have highest GDP per capita in nominal US$ terms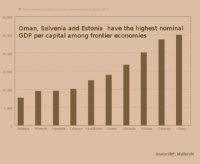 Kazakhstan will have highest inflation among frontier economies this year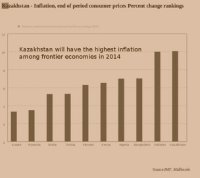 Morocco has the highest investment levels among frontier economies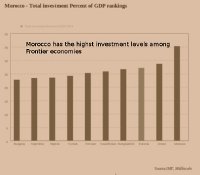 Jordan, Slovenia, Serbia are the most levereged frontier countries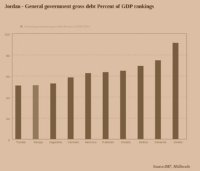 Argentina, Pakistan, Nigeria and Kazakhstan are largest Frontier economies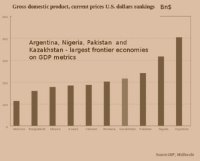 Belarus has the highest investment rate among former soviet states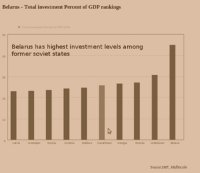 Georgia will have highest growth rate this year among former soviet countries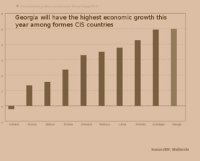 Armenia has highest govermnet debt levels among CIS countries.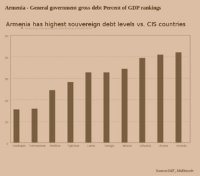 Moldova has highest tax collection among CIS countries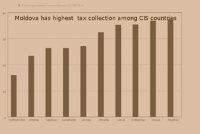 Belarus has very high savings among CIS countries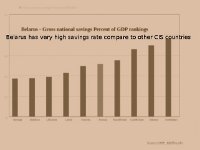 Nigeria Government Bond 10yr (NGN)





Ukraine Souvereign Eurobond Yield


Partners and Ads
Lincoln is the Capital of
Nebraska
Did you know?
1.In Nebraska they eat cinnamon rolls with chilli!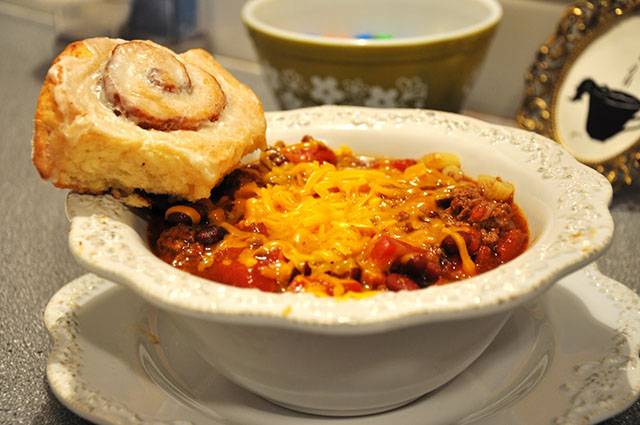 Source: Jillian Hall via www.jillianmaryhall.com
Don't bother serving chili unless it includes a side of cinnamon rolls. There's nothing like a bite of savory spiciness followed by a nibble of homey sweetness.
Nebraskans who have grown up with this amazing combo are always floored when people from elsewhere have never heard of it. Don't knock it either–once you try it you'll wonder how you didn't think of it before.
2. Aksarben Isn't A Nonsense Word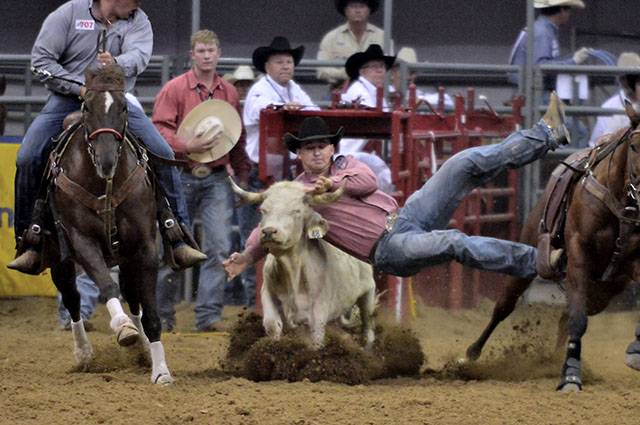 Source: Ak-sar-ben River City Rodeo and Stock Show via Facebook
For those not from the place where The Good Life abounds, Aksarben is Nebraska spelled backwards.
Once a gloried race track in Omaha, it's used in everything from names of businesses to shopping centers to a rodeo and stock show. It's most prevalent in Omaha, but you'll still see it other places in the state.
Yeah, it may seem a little silly, but it's better than Amohalko or Aigroeg, right?
3. Dorothy Lynch Is More Than Just Dressing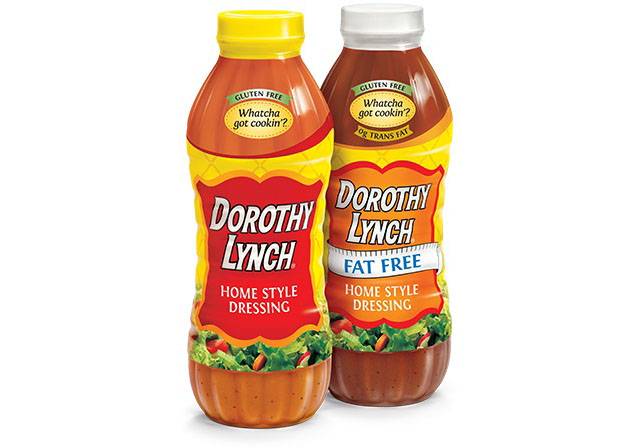 Source: www.dorothylynch.com
You'll know this native condiment of Nebraska by its bright orange hue and big flecks of black pepper throughout. Manufactured in Duncan (population 351), this thick, sweet dressing is a little bit spicy and boasts a homemade taste.
It's used in home-cooked recipes galore, from marinades to side dishes. Ex-Nebraskans are known to have it shipped to the coasts to satisfy that craving for a taste of home.
4. Nebraskans Don't Measure In Miles, They Measure In Time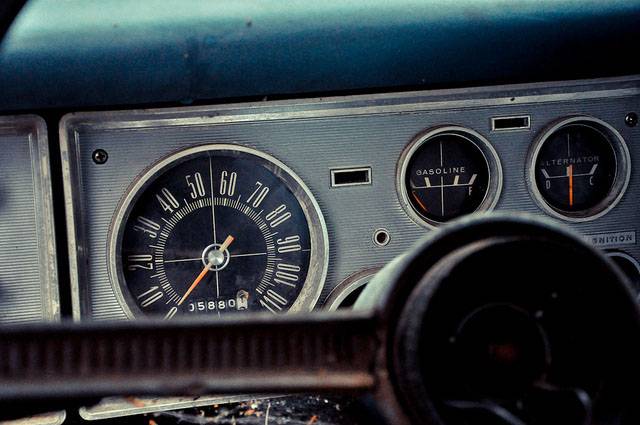 Source: Flickr user Kathleen Waters Photography
Nebraska features a large expanse of interstate and highway roads, but locals don't measure in miles.
If you ask a Nebraskan how far it is from Lincoln to Grand Island, you probably won't get the answer "100 miles." You're way more likely to hear, "Oh, about an hour and a half."
With long stretches of road ahead and few cities to slow you down, time is the best way to measure a trip.
5. O'Neill Is The ONLY Place To Celebrate St. Patrick's Day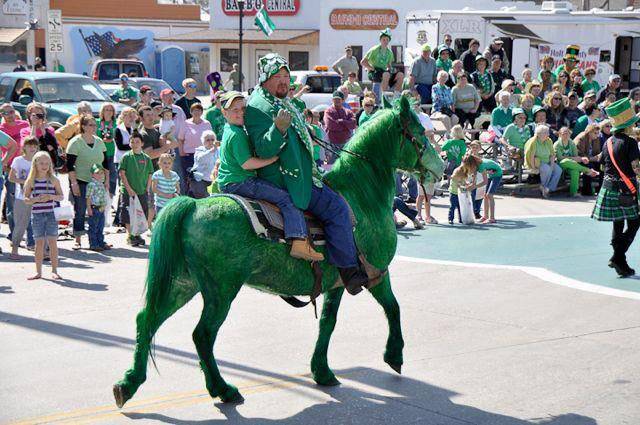 Source: O'Neill Nebraska Chamber of Commerce via Facebook
This "Irish Capital of Nebraska" is the only place to go for St. Patrick's Day. Located in the proverbial middle-of-nowhere in the northern part of the state, O'Neill goes all out for the holiday.
The town explodes with Irish dancers, food and, of course, drinking. Locals paint a shamrock on Main Street and head down to paint the famous "Green Horse from O'Neill" for the parade the Friday before.
If you stop by the Good Timin' bar you'll be treated to a gallon milk jug full of green keg beer for around $4. It's a down-home party only Nebraskans could throw.
6. Every Small Town Has A Rival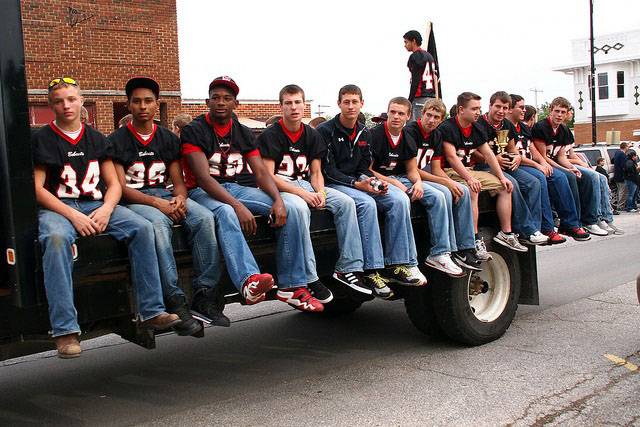 Source: Flickr user The People's Tribune
If you live in Central City, you hate Aurora and you can't wait to beat the pants off them come football season. The same goes for Cozad and Gothenburg.
Even though the only difference outsiders notice is that one town probably has a drive-in called Dairy Cream while the other has one called Dairy King, the natives will quickly expound on the differences in each community and why theirs is superior.
7. Husker Game Day Is A Hallowed Event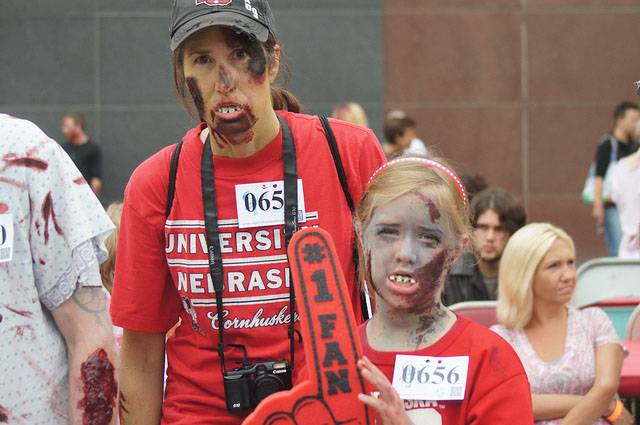 Source: Flickr user Dave Williss
Pretty much everything in Nebraska comes to a halt on Saturdays during football season. Memorial Stadium becomes the third largest city in Nebraska, and every television is set to the same channel.
Weddings, festivals and birthday parties are planned with Cornhusker games in mind. Don't try to have a garage sale or any other kind of event on game day–it's just not happening.
8. Nebraskans Have Perfected The Art Of The Road Trip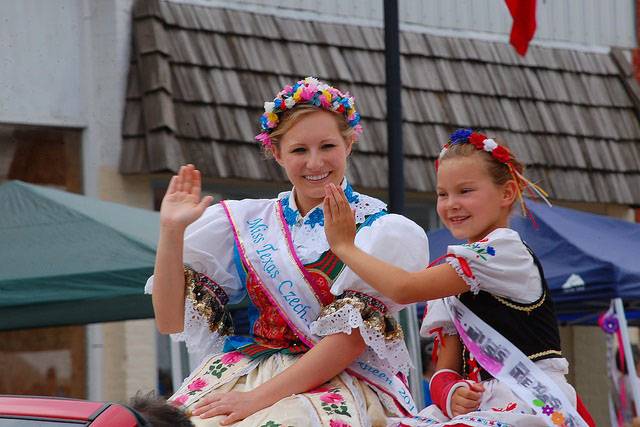 Source: Flickr user shannonpatrick17
Nebraska may be known as flyover country, but get out on the open road and there's plenty to find–from the picturesque and beautiful sandhills up North to the banks of the Platte River.
The locals know which small towns boast the best cafes, where to find the perfect antique market and which small-town festivals shouldn't be missed. With plenty of highways and backroads, you never know what you'll run into on the plains of Nebraska.
9. Arbor Lodge State Historical Park Is More Beautiful Than Any Other Place On Earth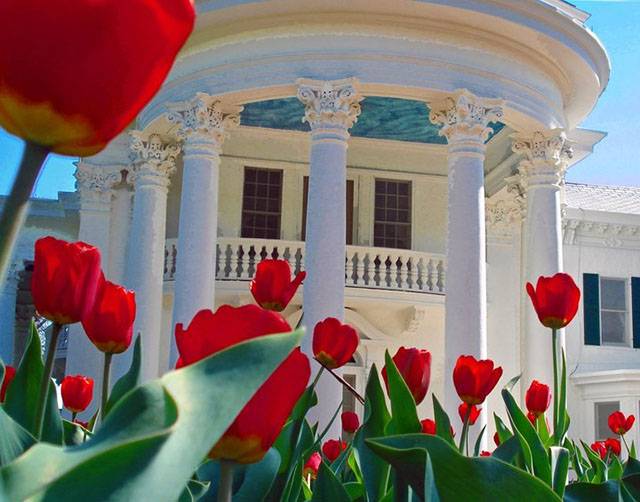 Source: Arbor Lodge State Historical Park via Facebook
Home of Arbor Day, Arbor Lodge is a popular destination for weddings and weekend getaways. One look and you can see why. The beautiful trees, breathtaking rose garden and stately Lodge are certain to rival any other destination in terms of aesthetic appeal.
Located near Nebraska City, autumn is definitely the best time to visit. Fall colors, leaves and apples abound, making it the place Nebraskans flock to for a charming local getaway.
10. It May Be 70 Degrees Today, But It's Snowing Tomorrow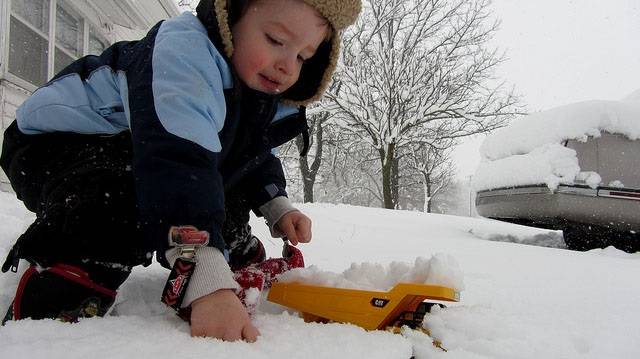 Source: Flickr user shannonpatrick17
You've heard the old adage "If you don't like the weather wait five minutes," but in Nebraska it holds true.
It's not out of the ordinary to go from wearing a parka to shorts in the same day. There are legitimately consecutive days with temperature differences of 70 degrees. Nebraskans are so used to it they plan outdoor events in advance anyway–now that's hardcore.